Has anyone tried Wave 666 yet?
I swear to Celestia, that thing is PURE EVIL!
Instead of fighting some robots and getting breaks to upgrade, it is just one giant wave where you must defend and upgrade as you go on! Oh, and they are zombies instead of robots!
Ironically, there is not 666 zombies. There are actually 919. Flip 919 over and you get 616. That is the number of the beast. The units are:
12 Giant Demoknights
9 Giant Critical Hit Soldiers
5 Giant Soldiers
5 Giant Heavies
9 Armored Tanks
40 Giant Rapid Fire Demoman
4 Giant Pyros
4 Giant Medics
185 Scouts
107 Pyros
34 Quick Fix Medics
155 Soldiers
64 Heavies
40 Demoknights
96 Spies
75 Huntsman Sniper Archers
75 Demoman
------------------------------------
919 Total Zombies
I made it halfway with Duskfall and three other bronies. We were short one person; and I probably could have used the Blutsauger to save us.
Anyways, here's the screenshot of how far we did get!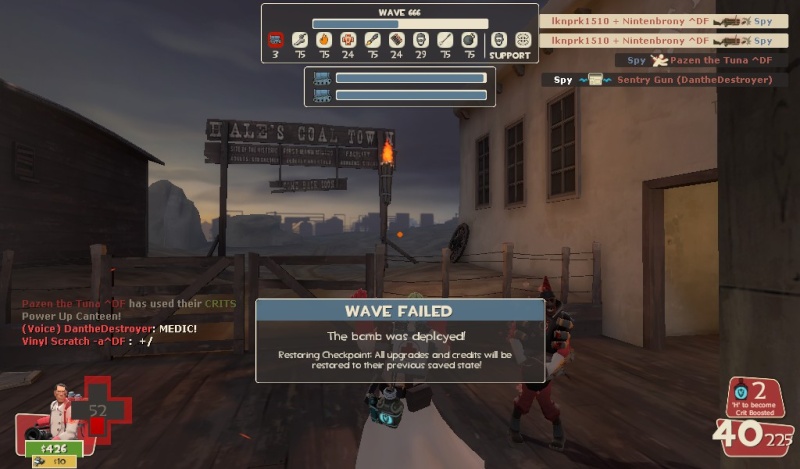 We need to do this and win!