I know the anime convention was last week, but I have to show you all the cool things I got from the trip!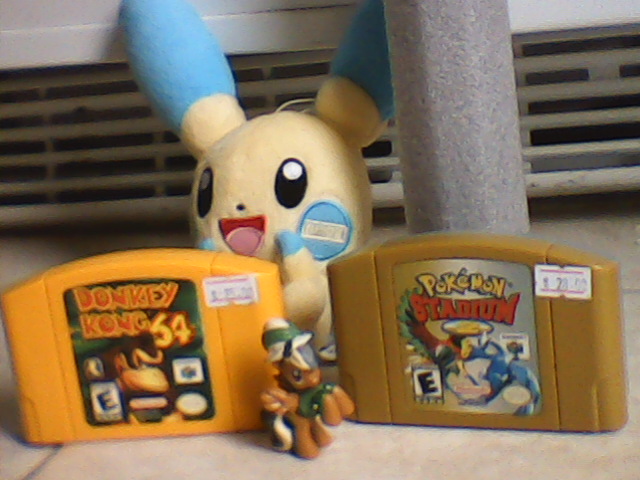 Donkey Kong 64:       $20
Pokemon Stadium 2:  $25
Minun Plushie:          $25
Daring Do Figurine:    $35
Foam sword or the Four Sword (LoZ): $5.  That is a great deal, and an amazing game room prop for Zelda fans!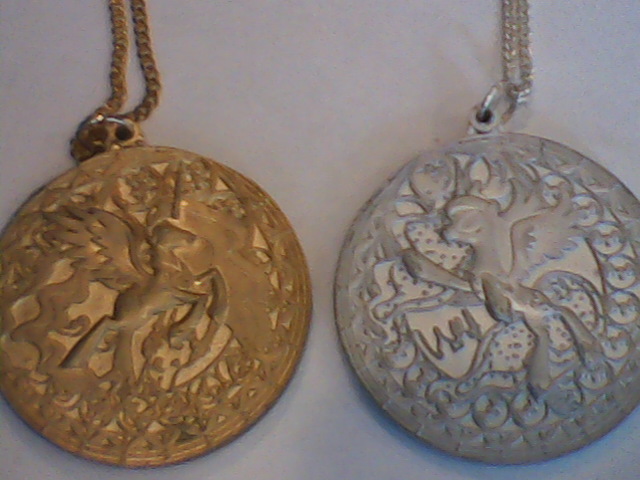 Golden Princess Celestia and Silver Princess Luna pendants:  $8 apiece.
and last and not least, the greatest picture of me you will ever see:
Spoiler: